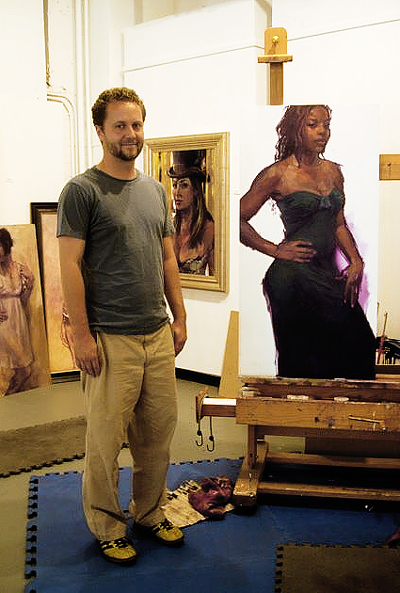 Gabriel Mark Lipper


Gabriel Mark's frozen moments in time communicate the ineffable. Saturated in beauty, the mundane is transformed into the fantastic. His subjects are of the people and architecture he encounters on his travels. They are of the lonely cobblestone streets of Prague, the romantic architecture of Venice, and the hills of his home in Ashland, Oregon. He has painted the calloused fishermen in Greece, the mischievous girls of Tokyo and our American hipsters. In a culture obsessed with youth, Gabriel Mark's art examines the charm and beauty of the elderly. His work celebrates the timeless antiquity of the world.

Unmoved by most of modernism and unable to take much of the avant-garde too seriously, Gabriel found a mentor classically trained in the schools of Russia, Semyon Bilmes. Gabriel Mark studied classical craftsmanship, sculpture and painting. Drawing single still lifes for 12 hours at a time and filling dozens of sketchbooks, Gabriel emerged from this period of study with the confidence and skill of a young master painter. Influences from the bold colors of the Fauves and Toulouse-Lautrec to John Singer Sargent's strong use of value and form have nourished Gabriel's muse. He speaks excitedly about the profound effects of these artists: "The purity of the paintings combined with the subtle narratives of the everyday…" is what has inspired the direction of his work. Although these masters may have shown him the way, Gabriel Mark stays true to his own style.


The range and command of his pallet is both brilliant and sophisticated. His colors are so direct they appear to be whispering to one another in his paintings. In others they sing, and sometimes they are impossibly yet beautifully screaming on the canvas. Few fine artists are able to take the risks with color that Gabriel Mark seems to be born with. At thirty-two, he has already caught the eye of collectors and galleries worldwide.

Whether he is pushing or limiting his pallet, the versatility of his craftsmanship is astonishing. With several public murals and paintings housed in numerous collections, Gabriel takes care to balance his time between commissions and his own work. When asked which he preferred he replied, "It's all painting. Painting's what I love." Gabriel Mark is a natural born talent–a treasure for the 21st century.

http://www.artofgabriel.com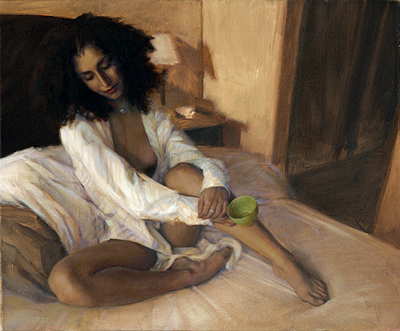 Morning Coffee
Giclee
20" x 24"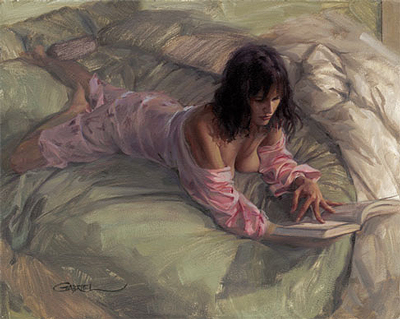 Sunday Reading
Giclee
16" x 20"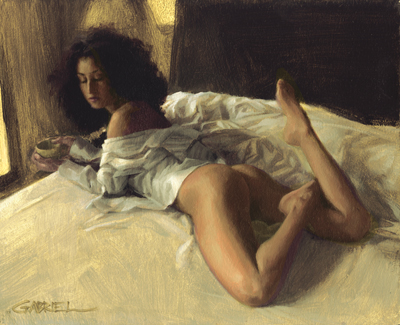 Reclining Nude
Oil on Panel
8 x 10 in.