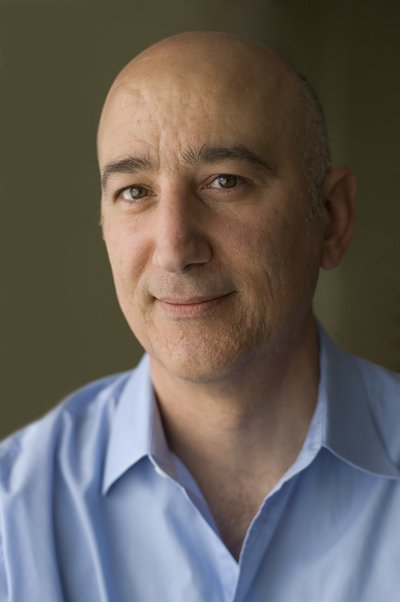 Eduardo Fernandez


The nature of my work

"Without an idea there is no art, but at the same time, and even more truly, without vivid and striking painting there are no pictures, only fine intentions and nothing more.
" Ivan Kramskoi – 19th century Russian master.

I am a visual artist. Specifically, I am a figurative painter working in the classical realist or naturalist tradition. My primary modes of expression are drawing and oil painting. Though I can appreciate different kinds of art and periods in art, over time I have found myself inevitably drawn to the work of artists grounded in the timeless principles of classical art. I have grown to love and appreciate the work of master artists who excelled in their draftsmanship, painting, and compositional skills to create works of great power, meaning and beauty.

For me a great idea or concept is unsatisfying if the execution of it as a painting falls short. It's like reading a good story that is poorly written! This has a great deal to do with answering the question about the nature of my work. The emphasis on craft in service of the visual idea is one the cornerstones of my work. The type of work I do pays respect to the classical traditions of the past while focusing on contemporary subject matter and themes universal to the human condition.

Training and education history regarding my work.

Painting in the classical tradition has been for the most part abandoned by most mainstream educational institutions. The modernist focus at most colleges emphasizes concept rather than technical execution. This has given short shrift to the development of refined skills in traditional media and in perceptual observation. Colleges have not been set up to devote the amount of time necessary to master learning the skills of classical realism and of solid draftsmanship. In addition, most college programs do not have the teachers that are well trained in this method. For years I searched, in frustration, the Portland area looking for the right teachers and program without success. For example, where in Portland can you find a credible teacher of ecorche or sculptural anatomy? Or, a teacher well versed in academic figure drawing? What visual arts school in Portland teaches drawing using the Sight-Size approach? A way of seeing that trains the eye and encourages seeing whatever is being drawn or sculpted as a whole unified image. I have not been alone in my search for this kind of knowledge.

I was, for the most part, self-taught and my studies were a part-time endeavor until September of 2006 when I was accepted into Juliette Aristides's Classical Atelier program at Gage Academy of Art in Seattle, Washington. This full-time program is modeled after the French academies of the nineteenth century that routinely produced highly skilled artists including such greats as Edgar Degas, John Singer Sargent and William Merritt Chase. The French academic method is successful because it builds an artists' skill base in a specific, progressive manner. This way of learning was all but abandoned with the advent of modernism in the 20th century. The goal of the Classical Atelier at Gage Academy is to develop mastery of traditional skills for the contemporary artist. This type of program is akin to a classical musician studying with a master at a conservatory.

Hallmarks of the atelier method include: working extensively from life be it from a model, casts of classical sculpture, still-life and landscape projects. Mastercopies of great works are also encouraged as a way of informing your own creative process and for learning about techniques. Additional study includes artistic anatomy, perspective, composition, analytical drawing and art history.

Moving Forward

An important long-term goal for me as an artist is to continue teaching. It is a way that I would like to give back to the community and also because I enjoy it. As a teacher with a Classical arts education I would like to emphasize study of the formal elements of visual literacy: line, tone, color, and composition, etc. These skills are applicable to endeavors as diverse as modeling, animation, illustration, portraiture or expressive painting. I would also like to offer classes in artistic anatomy, where my prior background in medicine can serve me well. It is my goal to offer students a well-rounded education that emphasizes both creativity and the technical means to develop as artists.

Teaching is also a way for me to keep the tradition of classical art alive in a deep and meaningful way. Bringing to life the classical aesthetic and improving visual literacy would be very rewarding whether a student becomes a professional artist or not. Knowing how to draw has applications to many fields and in and of itself is a discipline that is deeply rewarding. Drawing is not just for artists but for everyone.

My other long-term goals as a working professional artist are simple. Demand the best of myself, work hard, study with enthusiasm, have fun and stay in the moment. I wish to have a high degree of mastery in the disciplines of painting and drawing. It is my hope that through a challenging atelier education and learning from other artistic traditions, I can also develop my vision as a contemporary artist.


http://www.kentonstudio.com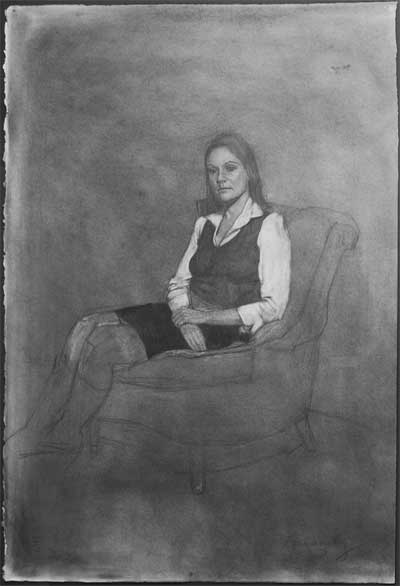 Lieza
Pencil on Fabriano paper
20"x30"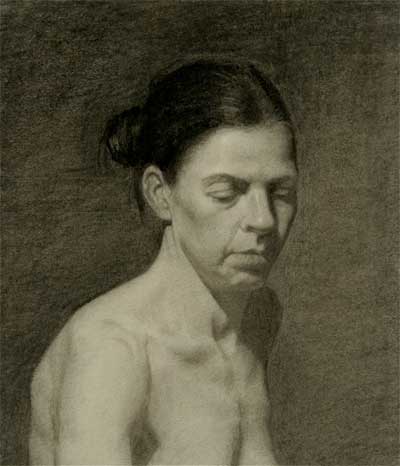 Rachel
vine charcoal on Fabriano Ingres paper
14"x18"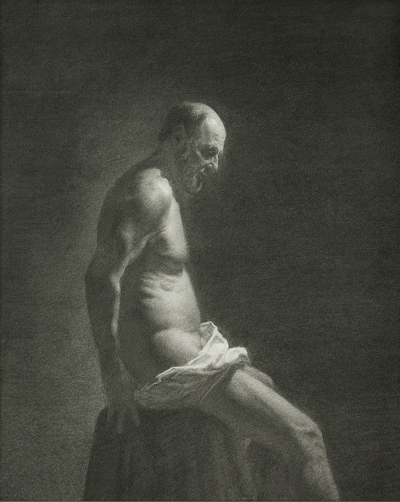 Aristotle
Vine charcoal on Fabriano paper
20" x 30"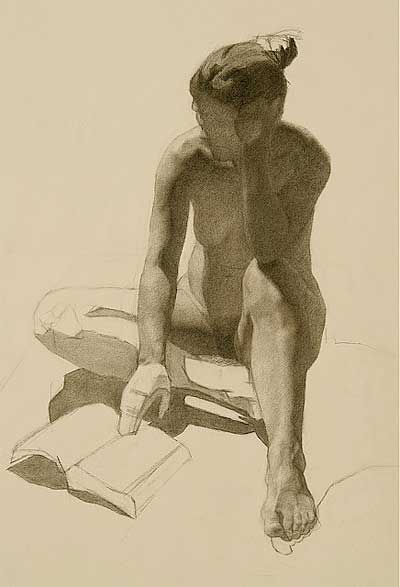 Model reading
Vine charcoal on Fabriano Ingres paper
20" x 30"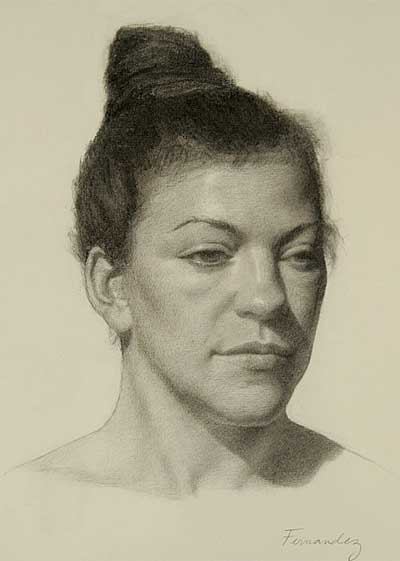 Angelina
Vine charcoal on Fabriano Ingres paper
11" x 14"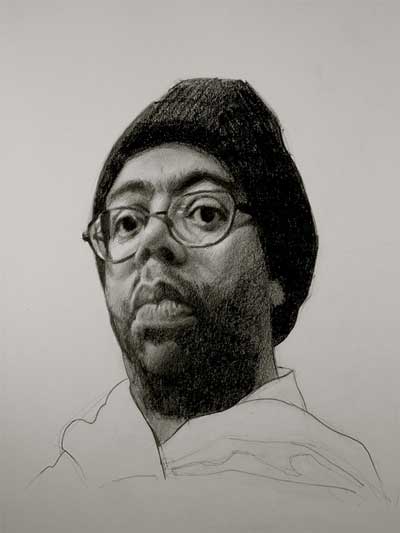 Ward
Pencil and koh-i-noor black crayon pencil on Strathmore paper
11" x 14"