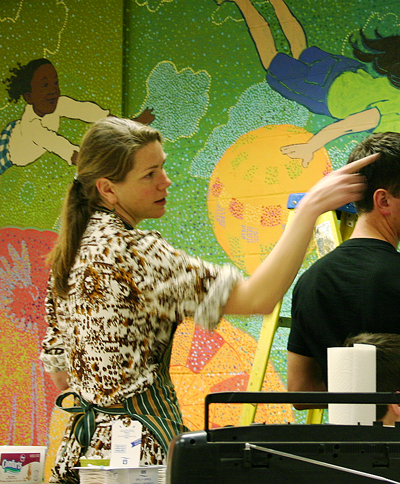 Aimee Erickson




Aimee's oil paintings can be described as a painterly realism. Her murals are more stylized and narrative, and call up memories of the golden age of illustration.

She teaches drawing and painting at the Multnomah Arts Center and offers workshops in her studio and abroad.

Aimee earned a BFA in illustration from Brigham Young University and has also studied with Richard Pionk at the Art Students League of New York, with Burton Silverman,  and at the Florence Academy of Art. 

In 1997 Aimee completed the official portrait of Oregon Governor Barbara Roberts, making her the first woman artist to paint an Oregon gubernatorial portrait.

Aimee has been a visiting artist at several elementary schools, directing and working with students to create large-scale murals.  The Multnomah Arts Center mural is the most recent work of this type, and the largest at 180 feet long. More than 750 people participated in its creation.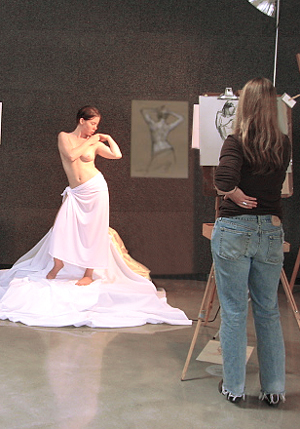 http://www.aimeeerickson.com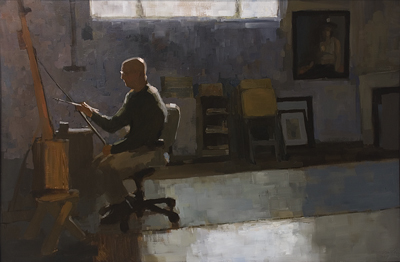 Eduardo in his Studio
Oil on canvas
54" x 36"