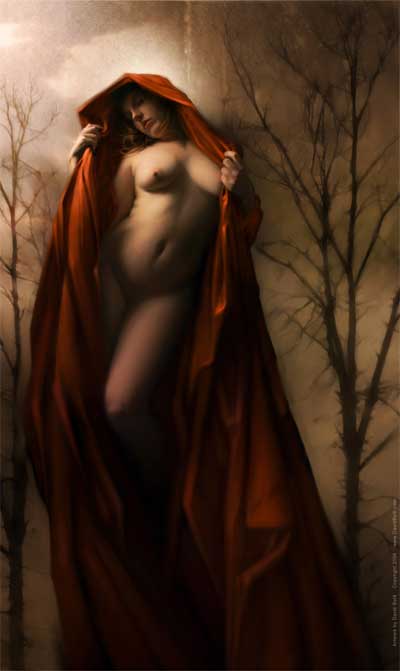 While She was Dreaming
Giclee AP
32" x 54"

David Bollt

The art of David Bollt has earned a wide following of dedicated collectors from around the world. A child prodigy, David manifested his precocious talent and commitment to art at the age of seven, when he began sketching beautifully rendered images, both real and surreal, conjured from his fertile imagination. He began free-lancing as an artist in his early teens, creating cover art for fantasy and science fiction magazines, as well as countless CD covers for local rock bands.

David received a Bachelor of Fine Arts degree from the Ringling School of Art and Design, in Sarasota, Florida. His art started to gain national recognition as his illustrations appeared on the covers of magazines and comic books including, Heavy Metal Magazine, International Tattoo Art, Hustler Comics, Juxtapose and many more.

David then spent a year in New York studying the ancient art of tattooing, under the guidance of Joey Desormeaux and other tattoo masters at Irezumi Ink Tattoo Studio. David's art took the tattoo world by storm as his unique cutting edge style wowed fans and professionals everywhere. Numerous magazine articles proclaimed him to be one of tattooing's hottest talents. His published tattoo designs hang on the walls of thousands of tattoo studios around the world and are tattooed into more peoples skin then any other artist in history. David's famous paintings and illustrations are a main attraction at tattoo conventions.

In 2003 David turned his attention to the exciting world of custom motorcycles and developed a revolutionary technique to reproduce state of the art graphics on show quality motorcycles. David's art sets new standards of excellence in this exploding market. David and his remarkable techniques will be featured in an upcoming television show that showcase the talents of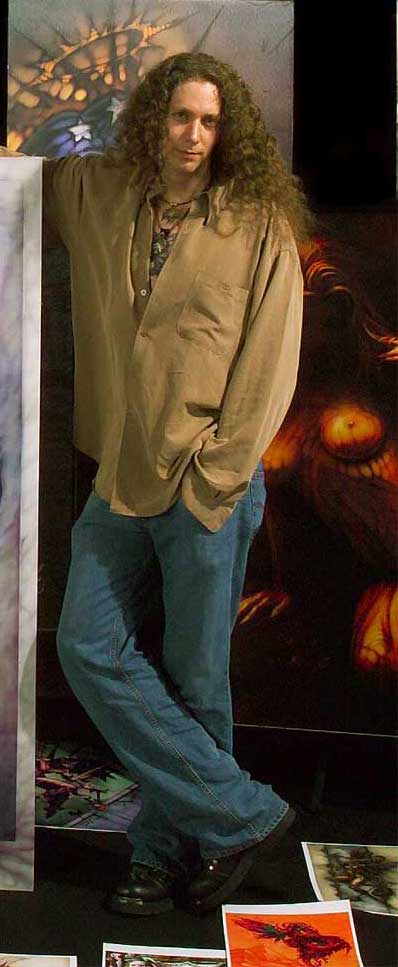 http://www.davidbollt.com/



todays top custom bike builders. David's artwork draws a huge audience of fans and collectors to the Liquid Steel Custom Motorcycle Show and is featured on collectable posters.

In 2004 David struck up a collaboration with Scott Rockenfield, the drummer of the rock band, QUEENSRYCHE, to produce graphics kits for custom drum sets. David's well known painting "The Zombi King" is the theme of an elaborate drum set currently on tour with this world famous band. Called "Drum Wraps", these amazingly rendered images are finding their way onto the drum sets of numerous well known acts.

Today David continues to tattoo and also produces illustrations for book covers, CD covers and magazines. His traveling art gallery appears in more then 20 cities every year where fans gather to get a David Bollt signature and add new images to their collections. His original paintings can fetch prices upwards of $15000. David's extremely prolific talents have earned him a reputation as one of this generations most important artists.